Tackle It Tuesday – When you wish upon a star – do you get photos?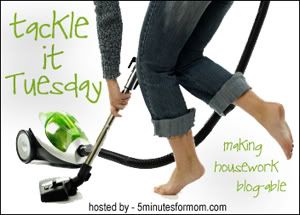 Living driving distance from Walt Disney World (4 hours), we have already taken my munchkin twice! Her 1st visit was when she was 9 month and the latest was this past January when she was almost 15 months. She loves it – and so do we!!!! She loves the characters and people watching.
This past trip we bought one of the autograph books that they sell and she had a differen
t character sign nearly every page! Now here comes today's tackle…
I need to print out or order copies of the photos we took of her meeting the characters
. In the autograph
book there is a spot to the side of each autograph to include a photo of the little one and the character. Also, I really, really, really, really need to start thinking of the tackle of scrapbooking I don't know how many years of events!
So what does this entail? I simply (ha ha ha!) need to sit here at the computer, open my Kodak EasyShare where I can easily order the pictures, pick the ones I want and click to order. Seems easy? Again, ha ha ha! I am very computer literate, so that's not where the challenge lies…it's the actual sitting down and doing it that takes a brain surgeon in this house to get it done! I'm the little engine that could today…I think I can, I think I can, I think I can!