Tackle It Tuesday – The Inventory Closet!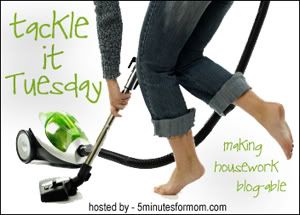 Well, for my regular readers you know that I've done this tackle more than once in the last 6 months. It's a typically an every 6 weeks tackle…cleaning out the pantry.
In this closet I store a ton of stuff that I have accumulated because of The Grocery Game. I keep an inventory on my laptop of what's in here and in my other closet/pantry.
The Mess
The Organization!
Smiles,
Caroline