Tackle It Tuesday – Just one cabinet!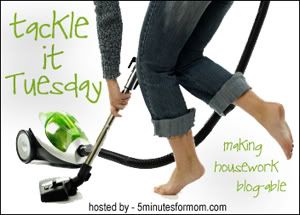 In the attempt to get the crock pot out for tonight's dinner, I
immediately
realized that this cabinet needs to be reorganized
desperately
. I'll pass on future instances of nearly having my little fingers slit off from the random
Cuisinart
blade that tumbled out as I pulled out the crock pot. I'll post the after picture later on today!
Smart Mama's: Find just one cabinet, I know you have one, and see what you can do to make it a little easier to use!